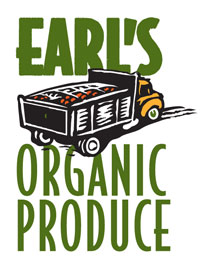 Enjoy this recipe inspired by the connection  two organic and sustainable food folks have made!
Ingredients
Olive oil
4 cloves organic garlic, chopped fine
2 medium organic yellow, onions, chopped small
2 medium organic carrots, chopped small
2 medium organic green zucchini, chopped small
1 cup organic broccoli florets, cut super small
8 medium organic plum tomatoes, chopped small
¼ cup fresh organic basil, chopped fine (2 tablespoons reserved)
2 tablespoons fresh organic parsley, chopped fine (2 tablespoons reserved)
2 tablespoons fresh organic marjoram, chopped fine (2 tablespoons reserved)
2 tablespoons fresh organic oregano, chopped fine (2 tablespoons reserved)
2 cups organic tomato sauce, canned
½ cup organic red table wine
Salt/pepper
Lasagna noodles (cooked or fresh)
4 cups fresh  organic spinach
3 cups  fresh ricotta (Bellwether Farms Whole Milk Jersey Ricotta)
2 eggs
2 teaspoons freshly ground nutmeg
1 ½ cups parmesan cheese, grated
1 cups fresh mozzarella, sliced thin
Directions
In a large soup pot, over medium high heat, add oil. Cook onions and garlic until soft and translucent, about 5 to 7 minutes. Add carrots and cook for a few more minutes. Add the zucchini, broccoli and sauté a few more minutes.  Next add the tomatoes and reduce heat to a medium simmer. Add the fresh herbs (making sure to reserve some for the end).  Allow to cook about twenty minutes, cooking down the tomatoes.  Add the tomato sauce and red wine, and season with salt and pepper. Reduce heat and simmer for about 30 minutes. Take off heat and allow to cool a bit before assembling lasagna.
Preheat oven to 375°F.
In a mixing bowl combine the ricotta, nut meg and eggs and mix well.
In a large casserole dish, place a layer of lasagna noodles (cooked or fresh) down first, then spread a little sauce over the noodle. Add a layer of fresh spinach and then
gently spoon some of the ricotta mixture over the spinach (small dollops, over the layer about 1-1/2 inches apart.  Add a thin layer of warm sauce, making sure to move it around and melt the ricotta, making the layer even and consistent in sauce and ricotta.  Sprinkle a layer of parmesan cheese on top of the tomato sauce layer. Repeat the steps and make about 3-4 layers.  For the top, add a layer of noodles and a "glossing of sauce" just to moisten the noodles.  Cover with fresh slices of mozzarella and the reaming chopped fresh herbs.  Then sprinkle it with a thin layer of the grated parmesan.  Season with salt and pepper again.
Place lasagna in the oven and bake for about 45-60 minutes or until the top is crusty and lightly brown. Allow the lasagna to sit and rest about 20-30 Â minutes before serving. ( this will settled the lasagna and make cutting and serving easier!
Featured Earls Organic Growers: Covilli Zucchini, Jacobs Farms Herbs, La Colline Broccoli, Earthbound Farms Spinach
Earls Organic Produce, promotes organic agriculture and sustainable food trade while cultivating enduring partnerships with growers, producers and customers alike. Earls seeks to educate, excite and evoke passion for the organic culture and continually evolve.  An authentic passion for food and pure, fertile soil together fostered what has become the leading regional distributor of organic produce in the San Francisco Bay area, connecting like minded food conscious folks.
Bellwether Farms, located in the rolling hills of the Sonoma County Coast, the farm is located a few miles from the ocean, near Tamales & Bodega Bays.  The region is well known for mild temperatures and coastal fog.  With the absence of any heat stresses, the region is quintessential in it's Shangri-La conditions for making exemplary cheese!